Share your knowledge with the treasuryXL community!
| 26-08-2016 | treasuryXL|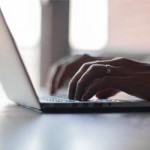 Share your knowledge with the treasuryXL community! Do you like to write treasury related content from time to time? We are always looking for experts in the treasury field who would like to share some of their knowledge within the treasury community.
We're looking for experts
We are expanding our community with authors and editors. Are you an expert on one (or more) of the topics below? Do you have a business case, opinion, informative article or something else on this topic you would like to share with the treasury community? Please contact me to discuss the details.
Project finance
FX / Money Market / Risk / Commodities
Treasury for non treasurers
TMS & Banking Software
Regulators / Basel III / Emir
Macro Economy
Fintech
Cash Management
Financing (alternative, balance)
We also love to fire up a discussion by publishing something about current affairs and asking our experts to respond.
What's in it for you?
Exposure. We will make you a treasuryXL expert profile and, when you're a company owner, a company page. These will appear below every article you write and appear in the newsletter every once in a while as well.
We also offer several advertising possibilities, check out our pricelist or contact me.
Stay up to date
Stay up to date by subscribing to our weekly update, follow our LinkedIn and Twitter pages and adding treasuryxl.com to your favourites.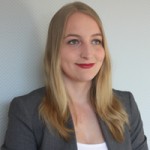 Stephanie Derkse – Community manager treasuryXL