WHAT DO TREASURERS THINK?
| 03-12-2018 | ENIGMA Consulting |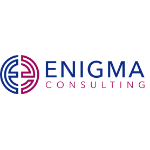 Much has been written over the years about the role of treasury. The modern treasurer is strategic, collaborates with the businesses it serves, and is using automation, offshoring and treasury centers of excellence to consolidate and standardize tactical areas. And more and more, seems that the success of the treasury is dependent on how well it adapts to – and operates in – an increasingly virtual environment with many changes across the value chain.
In order to follow the latest trends and developments in the corporate treasury landscape, Enigma Consulting and the Rabobank have developed the Treasury Barometer. We believe in an independent barometer for and by Treasurers, and have, therefore, created an Editor Panel, consisting of Corporate Treasurers that monitor the quality and relevance of the Treasury Barometer.
The Treasury Barometer 2018 is based on a survey held in mid-2018 and presents the key results of the 5th  Treasury Barometer. This report presents the latest trends and developments and provides a unique and representative understanding of the Dutch corporate treasury landscape.
This year's edition included some changes with the objective to improve the reader's experience.
One change was to shift to an online publication of the Treasury Barometer as we believe that readers prefer a digital copy above a paper one.
And to improve the online reading "experience", the Treasury Barometer 2018 contains many infographics to present the results in a more concentrated and visually attractive way.
Furthermore, we preselected the three themes of this year's Treasury Barometer, so that we could provide the treasurers a more interesting survey :
Sustainability
Diversity & Talent development and
Connectivity
Remarkable was that from the moment the Sustainability theme was selected, it seemed that many treasurers decided to start with "green" financing, as the list of this year's "green" issuers got longer and longer: Gunvor, VolkerWessels, Heerema, Fugro, Schiphol, The Dutch State, Renewi, Macquarie, to name just a few.
One of the early discussions during the editor staff meetings was about whether treasurer is an attractive job, directly leading to questions around Diversity and Talent Development.
The 2018 edition gives you some answers, although we also observed that the survey is primarily answered by men and the three interviews are with male only, despite the effort to get interviews with female treasurers.
We were also interested to understand how treasurers prepare themselves for technical innovations. The majority of treasurers responded that they do not have a technology roadmap, although the technology innovations and value chain changes are developing rapidly. Whether this is caused by the fact that most treasurers see themselves as "follower" instead of "early adapters" or that the technology developments are simply too overwhelming is hard to say.
The full report is available for download at: www.treasurybarometer.nl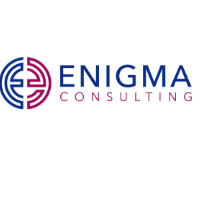 View expert profile