Some blockchain predictions for 2019
| 10-1-2019 | Carlo de Meijer | treasuryXL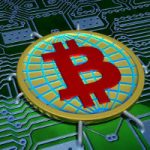 2018 was a challenging year for the blockchain world. Not all my predictions were realised. But what is sure: the hype is over. The adoption of this technology by the industry was less outspoken than predicted. Blockchain spending by companies went slower than expected, while many ongoing projects were stalled or even stopped. This had much to do with the turbulences on the crypto markets. And that is not that strange as many still see a narrow link between bitcoin and blockchain technology. The crypto markets lost more than 80 percent of their overall value from the beginning of the year. Add to that increased government scrutiny and outright bans of certain activities like crypto currency trading, ICOs etc.
As 2018 has come to an end, many are wondering what awaits us in the near future. Where are things going, and what are the trends and developments CIOs and other leaders interested in blockchain should be aware of. It is thus time to give an insight into predictions for blockchain technology for 2019 and beyond. I know, it is always difficult to predict what is in store for the future. But here are a number of my predictions in 2019 concerning the blockchain technology that should be on their radar screen. So let's take a look at how things are likely "to work out" over the next 12 months.
The blockchain industry is working to improve its image
Blockchain has a bit of a reputation problem. It is believed that a lot of businesses are actually sceptical of blockchain and unwilling to adopt this technology just because it is too much associated with cryptocurrencies, and especially bitcoin.
The blockchain industry is expected to further try to work on its image in 2019, and separate blockchain from crypto in the minds of business. This in order for blockchain adoption to happen on a larger scale. It should be broadly communicated that blockchain technology can have numerous use cases that are completely unrelated to cryptocurrencies.
We will also see a shift in terminology. It is reasonable to expect that the term blockchain will be gradually replaced by another more neutral one: DLT or distributed ledger technology. This to send a clear signal to executive teams within corporates that their projects have nothing to do with the hyped world of cryptocurrencies and ICOs. Once this becomes clear to more people in business, blockchain will be able to experience much wider adoption.
The trilemma problem will (largely) be tackled
Another challenge for the blockchain industry is to solve the so-called trilemma problem. Despite the hype and huge investments in existing blockchain projects, the great promise of this technology has largely gone unfulfilled. A major stumbling block the industry faces is the imbalance between scalability, decentralisation and security. This seemingly intractable trilemma of technical barriers has undermined the trust and capabilities necessary for mainstream adoption and business relevance.
Much work is already being done to figure out solutions to this trilemma. Major research on possibilities to overcome the key shortcomings in existing architectures have been exploited, this to allow blockchain transactions becoming faster while preserving security and decentralisation.
This should enable  developers to build applications that solve real-world business challenges. Though it took time to attain a consensus, scaling solutions such as sidechains are already showing promise. And as we move further into 2019, these solutions will become more and more sophisticated. Real breakthroughs in scalability and performance are expected to begin coming to fruition and the blockchain trilemma largely being solved in two to three years from now.
Companies will look for best-fit applications
Moving further down the line, we will begin to see a separation between hype and reality. 2019 will be a year where the industry will shift its focus toward the real-world problems that blockchain technology could solve, with the goal of making "incremental and necessary changes to operations".
Blockchain technology has long time be wrongly seen by many as a "magical way" to resolve all issues that we struggle with today. While it is true that blockchain can help with a lot of them, there are still numerous other problems that are better suited to be solved by alternative technologies, such as robotics, AI, and similar ones.
According to Deloitte's 2018 Global Blockchain Survey, companies are starting to move from proof-of-concept projects to real-world applications. There will be a particular focus on discovering not just where blockchain could fit, but to find places where it is the best fit.
We will therefore see a transition of enterprise interest towards identifying tangible, productive use cases for blockchain. Projects will thereby move away from a "blockchain-for-everything" approach to back-to-earth implementation.
Blockchain projects may become more mature …
In 2018, companies have implemented a large number of high profile blockchain pilots but the results of these developments have yet to come to full fruition. Earlier this year Forrester Research anticipated that 90% of blockchain pilots won't become complete products or services.
For the industry to mature and gain legitimacy, this shake out had to happen. 2018 has been a tough testing ground to establish how this technology could be improved, and what problems they could solve. The successes and failures of blockchain technology have given technology providers the tools they need to launch into the next stage of development: clear, targeted goals and expectations.
In 2019, it is expected that blockchain technology will come off age. As technology and valuation start to converge at rational levels the stage will be set for the blockchain industry to enter the next phase of maturity. A level of maturation within the blockchain space, with sustainable blockchain projects on the rise as dedicated blockchain teams are steaming up their efforts to deliver "exciting" projects.
…. and will raise visibility for blockchain
In 2019 we will see a growing number of new projects and new platforms continue to emerge. Developers and the innovative projects they work on will continue to advance blockchain capabilities, by creating ground breaking proofs-of-concept and building and achieving product-market use cases.
We may expect to see projects ranging from supply chain, identity, transparency, and governance proving the true value of blockchain. Several prominent blockchain projects will significantly raise its visibility and if delivering as promised it will positively influence corporate interest in this technology.
As a result we will see a wave of widespread and compelling specific use cases and real applications coming into the market emerge in 2019 as corporates are looking to implement more focused blockchain applications.
Read the full article of our expert Carlo de Meijer on LinkedIn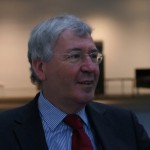 Carlo de Meijer – Economist and researcher
View expert profile