Uitgelicht: Tekort aan obligaties dreigt voor ECB
| 28-07-2016 | Simon Knappstein, Lionel Pavey, Pieter Jan van Krevel |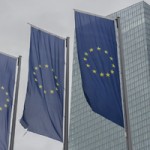 Vorige week verscheen op fd.nl een artikel waarin wordt gesteld dat De Europese Centrale Bank in de knel dreigt te komen met haar grootschalige opkoopprogramma. Doordat de rente blijft dalen komen steeds minder staatsleningen in aanmerking voor opkoping. Wat heeft dit voor gevolgen? Wij vroegen experts Simon Knappstein, Lionel Pavey en Pieter Jan van Krevel om een reactie: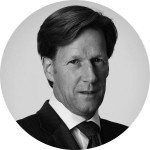 Simon Knappstein – Owner of FX Prospect
Dat er een tekort aan opkoopbare obligaties dreigt voor de ECB is sec geen probleem. Zij kunnen de regels zodanig aanpassen dat er meer obligaties in aanmerking komen. Alleen de keuze die ze maken kan sterke gevolgen hebben voor de banken en/of belastingbetaler.
Als de ECB de ondergrens van het opkoopprogramma verlaagt gelijk met de deposito rente dan komt er nog wat meer pijn bij de banken te liggen, en m.n. veel Italiaanse banken bevinden zich al in zwaar weer. Als de ECB alleen de ondergrens verlaagt lopen er meer kosten via de ECB, ergo de Europese belastingbetaler.
O.a. via de LTRO's en TLTRO's is er door de ECB al behoorlijke steun verleend aan de banken de afgelopen jaren, ik denk dat de ECB zal vinden dat het probleem van de Italiaanse banken lokaal fiscaal opgelost dient te worden.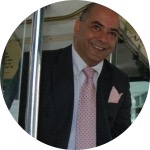 Lionel Pavey – Cash Management and Treasury Specialist 
No more bonds to buy? It appears that the ECB is running out of eligible bonds to purchase for its quantitive easing programme.
There are strict criteria to determine eligibility: no more than 33% of an issue can be purchased, bonds may not yield less than -0.4%, bond purchases per country are relative to the size of their economy – not the size of their outstanding debt.
Possible solutions:
Lower the interest rate criteria of -0.4%. More short dated bonds could be purchased.
Change the country criteria so that they are relative to the amount of outstanding debt – Italians would like that.
Start purchasing more long dated bonds (30 years) – would leave to a more pronounced flattening of the yield curve.
Problems:
QE was designed to stimulate the growth of inflation in the EU – this has failed.
EU rules state that the ECB are prohibited from directly buying government bonds as this would remove the motivation within a country to make their economies more competitive and reduce the pressure to rein in government overspending.
Inflation expectations are actually falling – bond yields are falling although this is also, but not solely, due to the QE.
The extra liquidity reaching banking system is not being shown in lending figures to corporates.
The economy of EU countries are not seeing rising GDP and falling unemployment.
The programme is not working. It is having a detrimental effect on interest rates that are constantly going down. Interest rates represent compensation for risk taken – so what does that make negative interest rates? 1 trillion Euros of debt have been purchased so far and no direct benefit has been seen in the economy. Time for a rethink and to blow the dust off our old economic textbooks to find a different solution.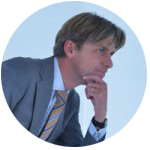 Pieter Jan van Krevel – Owner of Slàinte Mhath!
Damned if you do. Damned if you don't.
Het aantal kwalificerende staatsobligaties voor het ECB opkoopprogramma raakt langzamerhand uitgeput. Het verzwakken van de oorspronkelijke eisen van het programma zal uitdagingen produceren die zullen wedijveren met het verlies van vertrouwen dat de ECB lijdt bij het niet halen van haar ambitie EUR 80 mrd per maand op te kopen.
De meest logische stap lijkt het uitbreiden van het opkopen van bedrijfsobligaties in de Eurozone: tot dusverre is dit een onderdeel van het opkoopprogramma waar slechts in relatief beperkte mate invulling aan is gegeven, en uitbreiding hiervan dient in theorie nog directer de doelstelling van stimuleren van de economische groei en het aanwakkeren van de inflatie in de Eurozone.
De grootste uitdaging van de ECB op het vlak van de bedrijfsobligaties zal echter de breedte en diepte van de markt zijn, alsmede analyse van de kredietwaardigheid van de uitgevende bedrijven. De ECB als concurrent van S&P, Moody's en Fitch…