Reminder: INFORMATION EVENING TREASURY MANAGEMENT & CORPORATE FINANCE
| 12-11-2018 | Vrije Universiteit Amsterdam |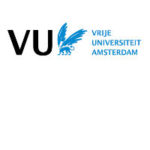 On Thursday 15 November 2018 the Information Evening for the Postgraduate programs, including the Treasury Management & Corporate Finance program, will take place at the Vrije Universiteit Amsterdam.
Anyone interested in this program is welcome to get an impression and to get to know the people involved.
You are welcome as of 18.00 hours. The program for Treasury Management & Corporate Financestarts at 20.30 hours. Afterwards there will be plenty of opportunity to ask questions.
We herewith kindly request you to inform potential candidates in your office and/or your network, about this meeting.
Program Information Evening 15 November 2018:

18.00 hrs. Walk in with coffee / tea and sandwiches
18.30 hrs. Investment Management
19.30 hrs. Risk Management for Financial Institutions
20.30 hrs. Treasury Management & Corporate Finance
Location

Vrije Universiteit Amsterdam, De Boelelaan 1105, Amsterdam
Room Agora  (main building, 3rd floor)
Registration and information

Myrthe Scholze
020-598 2171
pgo.treasury.management.sbe@vu.nl
https://ee.sbe.vu.nl/nl/over-vu-executive-education/voorlichtingsdagen/index.aspx
Sincerely,
Herbert Rijken and Robert Dekker