Payment Fraud – How companies can protect themselves
|20-06-2018 | TIS Intelligence Solutions | TreasuryXL |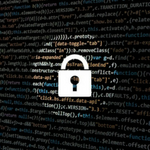 Information about the opportunities and risks of digitalizat ion is widely spread. In general, risks occur when there is a chance of losing a competitiveadvantage or falling behind.  However, one of the biggest risks is without doubt cybercrime. Attacks on IT systems worldwide increased yet again by 38 percent in 2015, according to the consulting firm PwC in their "Global State of Information Security Survey 2016". If these attacks are aimed at the payment transactions of a company, the entire existence of the organization is easily threatened. Therefore, security measures in treasury and payments processes should be at the very top of the agenda. Jörg Wiemer, CEO of TIS, explains how companies can ensure increased security.


In general, when does a risk exist for companies during payment transactions?
JW: In principle, in any situation that involves a lack of transparency across bank relationships and activities. In these cases, cash positions and liquidity are not clear. Let's assume that a branch transfers ten million dollars at the beginning of the month. If these bookings rely on manual processes and the balance is only checked once at the end of the month, it takes a full thirty days until the fraud is detected. Time is literally money.  By monitoring treasury in real time, it is possible to detect these procedures much earlier, thereby solving them in many cases.   
It can take a lot of time until the head office of the branch gains knowledge about such cases.
JW: This is the heart of the problem: The prevailing regional division of labor makes it easy for fraudsters. If the account statements in paper are collected locally in each branch, it takes weeks until those responsible in the head office notice that an account statement is missing, and with it, the positions written on it. This is exactly why a company should collect all account statements from every bank account worldwide automatically and assess liquidity positions in real time with a software like TIS.
What else facilitates frauds?
JW: Fraud can occur if there is no complete overview of the electronic signing authorities, if there is no dual control principle during payment transactions or during the administration of payment recipients and, in general, during every user administration, which is particularly prone to fraud. These are the typical gateways.
How can I detect that I am at an increased risk?
JW: One reliable indicator of a low level of security in payment transactions is a high amount of manual transactions. Normally, the assumption is that every payment has to be recorded in the accounting system according to the best practices – no booking without receipt, and no payment without a previous booking. Nevertheless, under certain circumstances, there are deviations and exceptions of this principle. The key term here is "exception handling", which results in a manual payment. An exemption is necessary for these cases, which includes comprehensive process documentation. The possibility of recording and authorization of non-automatic payments should be restricted to certain recipients of the payment and internal user groups. Furthermore, the user should only be allowed to use unchangeable payment templates that have been approved in advance.
Read the full article on the website of  TIS Treasury Intelligence Solutions
Contact us