McKinsey beats Warren Buffett
| 10-06-2016 | Victor Macrae |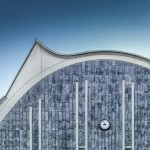 According to investigations made by the Financial Times, McKinsey Investment Office (MIO), a formerly unknown investment daughter of the top tier strategy consulting firm, has shown a stunning performance over a long period of time. MIO holds $9.5 billion in assets from current and former McKinsey partners, half of which is invested for pension plans, the other half for wealth management. MIO acts like a hedge fund and its policy is to generate equity-like returns over a longer period of time, however with lower risk.
Over the last twenty-five years MIO's top fund achieved positive returns every year except for the year 2008, in the middle of the financial crisis when most were losing out! According to Hedge Fund Research, the average similar fund lost money in five years over the same period. I guess even Warren Buffett would be pleased with these results. By the way, in 2014 the top fund generated a 14 per cent return against a 3 per cent average return for hedge funds.
MIO was set up thirty years ago and its existence was until recently only known to a small circle of McKinsey partners. Its investment activities are set apart from McKinsey's consulting business. MIO does not invest directly in quoted securities, but uses external hedge funds and private equity funds, which are considered alternative investments. This alternative asset class generally performs well over a longer period of time and it is not exposed to market volatility such as Buffett's Berkshire Hathaway shares.
Now that MIO's 'cover is blown' and if it survives the scrutiny of regulators regarding the question whether there is a conflict of interest due to possible information advantages, I suggest that MIO becomes an investment fund open to the public. I would definitely consider investing myself. What do you think?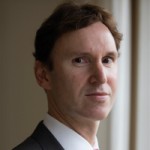 Victor Macrae – Owner of Macrae Finance
View expert profile