Flex Treasurer – So what is it that you do exactly?
| 11-10-2017 | Lionel Pavey |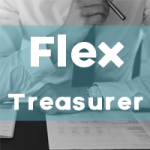 A few weeks ago I took my daughter Charly to the Scouts on a Saturday morning – she goes every week and really enjoys it. I get a couple of hours to myself and normally do the weekend shopping in that time. 2 ½ hours later I went back to pick her up and whilst waiting I got talking to a couple of the parents from the other Scouts, about work, whilst enjoying cups of coffee and hotdogs. They asked me what I did and I explained my vocation as a Treasurer and Cash Manager.
"Yes" one said, "so you are the same as a bookkeeper really. What makes you different? What do you bring that others do not? What makes you special?"
Advantages and benefits of Cash Management
Cash is King – profit is an opinion. I can not make you more profit, but I can improve your cash flows and your understanding of them.
I can speed up the operations your company uses to administer its cash.
I can help you stay solvent.
I can address your working capital issues.
I can spot fraud.
I can estimate your cash position for any time in the future based on your data input.
I can obtain better terms and conditions with debtors and creditors.
I can warn you when trouble will be ahead if nothing is done.
I can analyse the best loan deals for your financing operations.
I can make detailed cash flow forecasts that you can show to your banks when negotiating with them for loans or banking facilities.
I can reduce costs.
I can pay your bills more quickly.
I can improve your liquidity.
I can reduce your administrative work flows.
I can enable you to recycle your cash more quickly.
I can reduce your inventory holdings.
I can let you know when your future financial commitments have to take place.
I can help you maintain good relationships with your creditors.
I can optimize your cash at all times.
I can reduce your borrowing costs.
You need to generate enough cash from your activities to pay your suppliers, repay shareholders and/or investors and have money left over to invest and grow your business. Be honest, to do all that you need professional support and guidance allowing you to concentrate on growing your business.
They looked at me and said "So you are not really a bookkeeper then."
I looked at them and smiled – mission accomplished!
"Now you know what a cash specialist can do for you and your company. So, give me a call when you think you need help with any of these issues."
It is a good feeling when you positively change someone's perception about what your job actually entails.
I told them what I can do, but did not say how. Are you interested in the how? Then look at the Flex Treasurers on this website to find answers.
Read more about the Flex Treasurer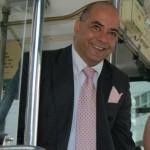 Lionel Pavey – Cash Management and Treasury Specialist
View expert profile