IBM-Maersk Blockchain Platform: Breakthrough for Supply Chain?
| 09-02-2018 | Carlo de Meijer |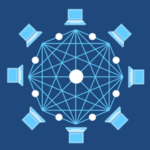 There are various signals that a number of corporates are moving their blockchain projects towards production. We recently have seen the announcement of the IBM – Maersk project, to create a blockchain based corporate. If accepted in a sufficient way by the various players in the shipping industry supply chain that could mean a real breakthrough for blockchain and other distributed ledger technologies. "The big thing that is missing from this industry to digitize and unleash the potential of the technology is really to create a form of utility that brings standards across the entire ecosystem," Maersk's Chief Commercial Officer Vincent Clerc.
Present challenges in the shipping industry
This announcement is an answer to the growing demand across the shipping industry for efficiency gains and opportunities coming from streamlining and standardising information flows using digital solutions.
The world's shipping ecosystems with more than $4 trillion of goods shipped every year have grown in complexity. One major challenge with supply chain management in the shipping industry today involves record keeping. A lot of record keeping is still based on inefficient outdated systems. Along with paper legal documents, much of the international shipping industry's information has been transmitted via very old technologies.
Presently, many shipping supply chains are still confronted with enormous bulk of paperwork and bureaucracy involving many intermediaries in cross-border trade. Especially the traditional cross-border shipping processes usually involve manually transporting and verifying paper documents for each shipment. Just as an example: "a shipment of refrigerated goods for instance from East Africa to Europe can go through nearly 30 people and organizations and involve more than 200 different communications".
This means that today, a vast amount of resources are wasted due to inefficient and error-prone manual processes. This could lead to lost documentation or delays in delivering. goods. These costs of the required trade documentation to process and administer many of these goods are estimated to reach one fifth of the total costs of moving a container. By the way, the cost of global trade is estimated at $1.8 trillion annually.
Why blockchain?
The attributes of blockchain technology are said to be ideally suited to large networks of disparate partners like the shipping industry. This technology opens up an entirely new set of possibilities and an innovative opportunity to engage the entire global shipping ecosystem.
Blockchain technology addresses the many supply chain challenges as it establishes an immutable record shared of all the transactions among network participants that is updated in real time, enabling permissioned parties in a private blockchain environment access to trusted data in real time.
Read the full article of our expert Carlo de Meijer on Finextra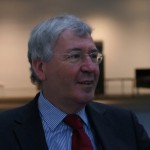 Carlo de Meijer – Economist and researcher
View expert profile