How Bank Independency improves your Treasury Performance
| 18-11-2016 | PowertoPay |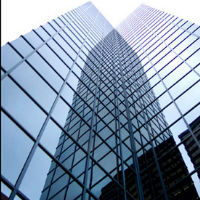 As RBS in april 2016, ABN AMRO announced recently that they will lay off another 1500 employees worldwide and reduce services due to ongoing digitalisation. We came across an article of PowertoPay and in the light of recent developments you might find it interesting to read.
As we emerge from the global credit crisis and banks are starting to (geographically) withdraw from some parts of the market, managing cash flow more effectively is a top priority for treasurers. Monitoring, analysing and reporting on underlying business cash flow and risk has become extremely important. Despite the changing role of the treasurer which resulted in new requirements, treasury must still determine the optimal organizational structure that meets both strategic goals and supports overall efficiency. These efficiency goals have created the need for centralized bank-agnostic solutions that aggregate all financial information onto one platform.
The evolved need for bank-independency
As competition increases in the payments market, banks need to create competitive differentiation, either in-house or in a shared model. Banks need to reshape their focus and keep a consistent client focus. A recent example of a bank that needed to reshape was the withdrawal of RBS from a large number of countries. RBS has made the choice of being a consumer bank for the UK and decided to end servicing the earlier acquired Global Transaction Banking customers.
The withdrawal of RBS from large parts of the market created the need for large corporates to investigate bank-independency and bank-agnostic solutions more thoroughly. A logical consequence, because how can you be certain that your bank will remain active in a specific country for over five years? Frank Nolden, CEO of PowertoPay states:  "If the financial crisis has taught us anything, it's that no matter how big, banks can go bankrupt. Therefore, corporates want to decrease their risk on financial counterparts, because these counterparts might no longer exist in a few years".
Reducing risk
In order to: 1) reduce the risk on financial counterparts 2) overcome the bottlenecks  3) reduce potential credit inefficiencies found within the use of single banks, corporate treasurers increasingly focus on bank-agnostic solutions. Connecting to multiple banks via a centralized bank-agnostic solution means lowering the risks of having to change and select new banks in the future, which allows corporates to have greater financial performances.
Succeeding with simple connectivity
Large corporates more often choose for developing channels and services that support a multi-banking, bank-agnostic approach. According to the CEO of PowertoPay, Frank Nolden, "the maintenance of all the different multiple technology systems have driven corporates to opt for simple hub connectivity through centralized solutions". Many corporates have to connect to a myriad of bank portals with numerous security tokens to handle their treasury operations, which considerably increases risk. Bank-agnostic solutions automate, centralize and standardize globally these payment and cash management processes, allowing treasurers to make better, more informed and faster decisions based on real-time holistic insights, improving their performance.
Conclusion
Corporates are always seeking to increase the levels of operational efficiency. Maintaining all types of different multiple technology systems with low efficiency levels have driven treasurers to opt for bank-agnostic, centralized solutions. These solutions reduce the risk on financial counterparts, creating more streamlined and effective treasury operations.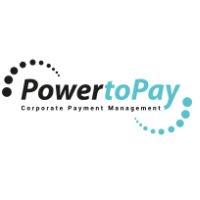 PowertoPay
View company profile