Wanted: Honours Graduation Internship in Finance, Control or Treasury
| 10-11-2017 | Nick de Wilde & Laurens Schumacher | Minor Treasury Management |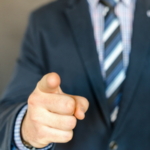 The University of Applied Sciences in Utrecht gives business economics students the opportunity to follow the minor Treasury Management. Two students that are following the programme at the moment are looking for a company where they can follow their Honours Graduation Internship.
Does your organisation have an opportunity?

Dear Treasurers,
We, Nick de Wilde and Laurens Schumacher, are looking for an internship for the period of February 5th to June 29th, 2018. We are currently in our last year of our business economics study at the University of Applied Sciences Utrecht and are following the minor Treasury Management. So far, we both have been very successful in our business economics education. Both of us are taking part in the Honours Graduation track in which we are taking on a challenging assignment as a duo. The internship consists of 60% working in the company (at the financial administration) and 40% working on the assignment. We prefer an assignment in the direction of Finance, Control or Treasury but we are open to any other suggestions.
If you are interested in facilitating us with a challenging internship, feel free to send us a message to Nick.dewilde@student.hu.nl & Laurens.schumacher@student.hu.nl or join us on Linkedin.
Nick de Wilde – Nick on LinkedIn
Laurens Schumacher – Laurens on LinkedIn
Read also these articles about  the minor Treasury Management and from other students of the minor: