Update Fintech Belgium Summit 2017
| 29-12-2017 | François de Witte |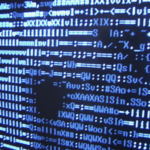 On 14/12/2017, Fintech Belgium organized the 2nd Fintech Belgium Summit, a one-day conference to discover the deep innovation, technological and societal impact FinTechs have on our world.  There were over 500 participants, and this was a good opportunity to meet all the stakeholders in the Belgian Fintech ecosystem.
Main messages gathered from the workshops
The first stream has been focusing on the regulatory side. PSD2 and GDPR will have in 2018 a high impact on the market. There has been a request to better harmonize the legislation in this areas. Even in the PSD2 domain, the latest version of the RTS on SCA and Secure Communication still contains some blind spots. Another recommendation is that the authorities would set up a competence center to assist the FinTechs in the myriad of the regulatory framework.
The 2nd stream has been focusing on the innovation impact: How has the financial industry reacted to innovation? Make, Buy, Join or Break…. One of the main issues encountered by the banks is that the profiles of their people are not adapted to the innovation, and hence large HR and educational efforts will be required. Banks will have to adopt flat and member centric organizations to become more agile and data driven.
The testimony of Resolut clearly demonstrated the power of new entrants in the arena, enabling companies to drastically reduce the cost to access banks. However, some banks start also interesting initiatives in this area, with forefront runners such as BBVA, Nordea, Deutsche Bank, Hello Bank, ING (ylot) and Fidor.
In the afternoon, there was an interesting workshop on open banking with BNP Paribas Fortis, Baker McKenzie and Ibanity focusing on the new ecosystem, where some banks will position themselves as API Producers, focusing on their unique value propositions, whilst some others will position themselves as API consumers, offering aggregated services and acting as "matchmakers". Marc Lainez, CEO of Ibanity, mentioned that FinTechs are not a threat to banks. The real competition for the banks are the GAFA. Hence  Banks and Fintechs need need to work hand in hand together to develop new solutions.
The conference finished with a stream dedicated to the technological impact. Blockchain and cryptocurrencies were high on the agenda. There was a clear consensus that Blockchain technology will be leading, also for Regulators. A lot of use cases were mentioned, e.g. in the area of trade finance and the document handling. Regulation will be key to further increase the adoption of this new technology. On the ICO (Initial Coin Offering) the opinions were more mixed, as there are quite some challenges to overcome, such as the setup of supervisory controlling institutions and the volatility of the cryptocurrencies.
Conclusion
This conference was a good forum to get an insight in the Belgian FinTech market. I saw a lot of interesting initiatives, and am a strongly believer of the increased cooperation between banks and FinTechs, the so-called Fin-Integration. 2018 will be challenging for all of them.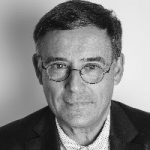 François de Witte – Founder & Senior Consultant at FDW Consult and Senior Expert – Product, Business development and sales manager at Isabel Group
View expert profile