Effective Finance & Treasury in Africa: Unlocking Africa's potential
| 8-2-2019| Eurofinance | treasuryXL |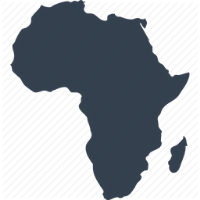 As Africa strives to modernise and reform, the continent continues to offer enormous business opportunities. Nevertheless, in an environment of permanent market, regulatory and geopolitical change, optimising liquidity and risk management is key to successfully leveraging these opportunities.
While we move towards an economy of prediction in which data is the raw material of business, digitalisation is changing the way companies manage treasury in Africa. Lack of visibility, speed and control will soon be a thing of the past. Initiatives such as Vision 2020 in Nigeria are fast driving digitalisation in areas that include legal and finance. The adoption of real time payments and faster reconciliation in several markets are helping treasuries improve working capital. Mobile solutions have changed the payments landscape in Kenya specially and increasingly across the region. Blockchain technology could help drive efficiency too.
Who should attend?
Corporate treasury and finance professionals who are responsible for their company's African operations – whether you are already in Africa or thinking about it.
Product, sales and marketing teams from financial institutions and service providers who want to meet with corporate treasurers and better understand the challenges they face in Africa.
Why attend?
Hear how you can tap into the potential of this dynamic region
Connect with other treasurers and finance professionals operating in Africa facing the same challenges as you and finding ways to overcome them.
Meet the key banks and solution providers operating in the region.
Hear corporate case studies from treasurers who have overcome the challenges you are currently facing.
Hone in on your area of interest by joining round table discussions on: Angola, Egypt, Ethiopia, Morocco, Nigeria, South Africa, Sudan, Somalia, Zimbabwe, West African Economic and Monetary Union and Trade Finance in Africa.
Thursday 7 March 2019
8 AM – 6 PM
Greenwich Mean Time
Hilton Canary Wharf, London, UK
For more information or if you want to register for the event visit the events website.
Contact us