Uitgelicht: ECB strenger voor fintechbanken
| 31-10-2017 | Peter Schuitmaker |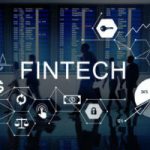 Recentelijk lazen we een artikel over de verhoogde toezicht dat de ECB wil toepassen op Fintech-partijen die bancaire diensten aanbieden. (bron: FD ) De ECB schrijft in zijn eerder uitgebrachte gids Guide to assessments of fintech credit institution licence applications dat fintechs zorgen voor unieke risico's in het financiële systeem. De ECB zegt "Fintechbanken moeten aan dezelfde standaarden voldoen als andere banken." treasuryXL vroeg een van onze experts, Peter Schuitmaker, om zijn mening:
Is er een fintechzeepbel?
Peter Schuitmaker – Registered Advisor for Business Transfer and Succession
Door de opkomst van ICT, met name de mobiele platforms (telefoons en tablets) en de gebruikte software (apps) is de bancaire dienstverlening ook in een innovatieve stroomversnelling gegaan. Waar traditionele banken de nieuwe ICT gebruiken om hun diensten te vereenvoudigen en te verbeteren, deels ook om operationele kosten te drukken, zijn een groot aantal fintech bedrijven die juist -denkend vanuit de ICT technologie- producten en diensten aanbieden. Het zijn vaak niche producten of een producten met een beperkte functionaliteit die juist wel aansluit bij een zekere doelgroep.
De ECB heeft dat geconstateerd en wil op die fintech dienstverlening enige grip krijgen. Dat lijkt vrijwel onbegonnen werk, omdat het aanbod, zowel de functionaliteit als de onderliggende ICT, zeer divers is. Hoe dan ook, geen richtlijnen waarbinnen fintech bedrijven zich op de markt mogen begeven en ontwikkelen, lijkt ook geen optie. Vandaar deze eerste voorzichtige poging "Guide to assessement of fintech credit institutions". De motivatie is nobel: men wel gelijke monniken, gelijke kappen. Maar hoe zaken zich zullen ontwikkelen en binnen welke termijn aanvullende of nieuwe richtlijnen nodig is laat zich lastig voorspellen. Maar erg optimistisch daarover ben ik niet!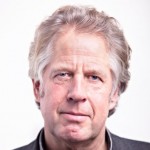 Peter Schuitmaker – Registered Advisor for Business Transfer and Succession
View expert profile