R3CEV Corda Platform: the blockchain app store
| 04-12-2017 | Carlo de Meijer |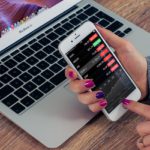 In May this year, fintech start-up R3 raised $107 million from a consortium of the world's top banks. The New York-based blockchain company that works in collaboration with more than 90 banks and other financial organizations world-wide, plans to use the money to invest in further developing the Corda platform (see my blog: Corda: distributed ledger ….. not blockchain! April 6, 2016) as well as "encouraging entrepreneurs to start building on the platform though training videos and hackathons".  
Fundraising
R3 gained momentum when it achieved this record distributed ledger technology funding in its last funding round. This figure that was raised by 40 institutions from more than 15 countries across the world (including names like Barclays, SBI, UBS, Bank of America Merrill Lynch, HSBC, ING, and Wells Fargo), is known as the largest single investment in a blockchain company to date. This is also seen as a signal that R3, with their Corda Platform, is moving in a right direction, according to many in the banking industry. This notwithstanding some of the early members left.
"R3 will use the funding to: [A]ccelerate technology development and expand strategic partnerships for product deployment. The company's efforts will be focused on Corda, R3's DLT platform for regulated financial institutions, and its infrastructure network, which will support a vast range of partner-built financial applications that interoperate seamlessly with each other, existing systems and networks." R3's press release
New members
Notwithstanding a number of early partners left the R3 consortium including JP Morgan, Goldman Sachs and Santander, it still attracts new members showing their viability in the blockchain arena. Like the Bahrain based Bank ABC (Arab Banking Corporation), Abu Dhabi Global Market and the International Trade and Forfaiting Association (IFTA). The latter will be involved in the various trade finance projects. Recently also the Banco de la Republico Colombia, the Colombian central bank, joined the R3 consortium. The partnership with various central banks is part of R3's plan to diversify its consortium membership by the addition of financial regulators and government agencies.
Read the full article of our expert Carlo de Meijer on LinkedIn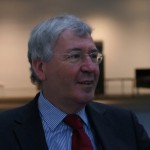 Carlo de Meijer – Economist and researcher
View expert profile