Do you want to make better decisions through real-time reporting?
| 05-09-2019 | TIS |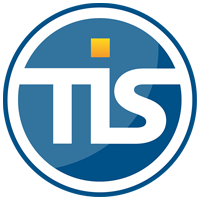 BETTER DECISIONS THROUGH REAL-TIME REPORTING:
BUSINESS INTELLIGENCE ABOUT CASH FLOWS & CASH POSITIONS
How do strategic professionals decide on the best path to success for their company? The key is in transparency and real-time reporting across company-wide cashflow and liquidity levels, bank, customer and supplier relations and working capital. When cashflow visibility is the lifeblood of your company, you want full control and knowledge. Direct access to insights on profitability and potential business risks allow users to drive better decisions based on solid business intelligence, accessible anytime and anywhere.
SCENARIO
BETTER DECISIONS: Companies now have the power of the Business Discovery Manager – a business intelligence module within the TIS cloud platform. Supplier, salary and treasury payments can be easily analyzed along with cash flows, liquidity and working capital via easy-to-use dashboards and reports. The tool, enhanced through state-of-the-art BI technology, enables users to access all strategic insights in a single, flexible, web-based and multi-bank, multi-ERP capable platform available 24 hours a day from anywhere in the world.

DOWNLOAD THE COMPLETE FACTSHEET HERE
About TIS
TIS (Treasury Intelligence Solutions GmbH) is the leading cloud platform for managing corporate payments, liquidity and bank relationships worldwide. The company delivers SMART PAYMENTS to help customers make BETTER DECISIONS.
TIS enables companies to make more efficient, more secure and more cost-effective payment transactions. In addition, TIS enables customers to make better decisions when analysing financial and operational performance based on real-time payment flows. All mission-critical processes related to payment transactions are integrated into a multibank-capable, audit-proof cloud platform. This is a single point of contact for enterprise customers when managing and analysing their payment flows across the organisation. TIS take care of managing various payment formats, communication channels with banks, and ERP-agnostic integration. Offered as Software as a Service (SaaS), the ISO certified TIS solutions are quickly up and running without the complexity and cost of a long IT project.