Banker to corporate treasury transfer – A topic as relevant as ever
| 27-3-2017 | Pieter de Kiewit | treasuryXL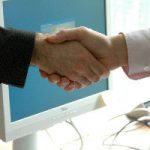 In July 2016 our expert Pieter de Kiewit wrote an article about bankers who want to make a transfer into corporate treasury. With all the news about major banks laying off huge numbers of staff and the recent news that ABN AMRO asks 30 top managers to leave the bank or accept demotion, we believe that this topic is still very relevant and worthwhile to be published. Pieter de Kiewit wrote his blog based upon his observations working as a treasury recruitment consultant having meetings with many of them.
The transfer has been made many times successfully, even more it appeared to be impossible.
You have to ask yourself: "why do I want this?". If this is your lifelong dream your application strategy will be different from the situation where your employer asked you to leave. Be honest with yourself, you know the answer. I will describe the consequence of both scenarios.
If your dream is working in a corporate treasury, you have acted upon this. Your studies included the right topics, you visited the relevant events and in your communication with clients you showed a sincere interest what their tasks involve. You projected yourself in these tasks and are able to tell why you would be good at it, why you prefer them over your banking tasks. You already knew there will be a pay cut and that is no problem. Your story is sound and the hiring manager will notice. It will be authentic and most likely you will not apply from unemployment.
If you were made redundant and will try to convince the hiring manager you always wanted to be a corporate treasurer, you will fail. Why didn't you try before? What did you do to prepare for this step? Can one notice you understand their job?
Just tell it like it is: you studied to be a banker, you loved the job and were great at it. Times have changed and regretfully you have to recalibrate. But there is a silver lining: you have a valuable skill set your potential employer might benefit from. But here is where it gets a bit harder: it is your job to find out what the (potential) problem of you future boss is and why you can solve it. He/she will not take the effort to find out. So ask questions, match them to your skill set and do not use banking lingo. Ask your friends if they think you have an old school banking attitude ("you might receive our funding"). If so, ditch it. You do not have to beg for the job but you might mention you look forward to working together and being successful.
Good luck out there!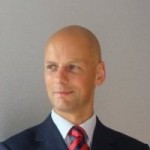 Pieter de Kiewit – Owner of Treasurer Search