E-learning Interest Rate Derivatives @ Treasury Services
E-learning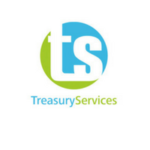 "Derivatives have changed the way how corporates and asset-managers obtain finance and how they manage risk. Bond issues are swap-related, structured finance deals are constructed with derivatives, corporates use derivatives to manage their interest rate exposures or lower their interest expenses, and asset-managers are using derivatives in addition to capital market products such as bonds and private placements."Description: This is an extensive training covering interest rate derivatives: FRA's, different kinds of Swaps, Caps & Floors and Swaptions.
Objectives:
The participant may expect that after having followed the training:
Has an understanding of how the derivatives market works, technicalities used in the derivatives market and the market position of different market participants.
Has an understanding of how derivatives can benefit the organisation.
Can apply innovative derivative structures with the purpose to decrease interest expenses and / or to manage interest rate exposure.
Has an understanding of the concept of "Comparative Advantage" and its importance for the organisation. The participant will be learnt how the "Comparative Advantage" can be exploited to benefit the company.
Has an understanding of the basic mathematics for derivatives, structure and determine the cash flows of derivatives, calculate derivative exposures, calculate the credit risk of derivatives and calculate fair values of derivatives.
Has an understanding of the accounting and tax implications of derivatives.
Has an understanding of documentation issues of derivatives.
Level:
This extensive training assumes that you have the knowledge of the training "Interest Rates and Interest Rate Risk". Knowledge of the training "Modern Bootstrapping" is preferred but not required.
Audience:
Financial management, treasurers, front- and back-officers, corporate finance officers, structured finance and leasing, cash managers, asset-managers, dealers and portfolio managers, auditors and accountants.
More information | Register