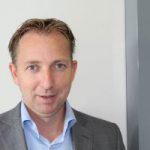 Cash Management Expert at PowertoPay
Mark's Experience in IT as a service, IT service management, and approach towards treasury and finance issues has the characteristic of solutions instead of project knowledge. First look at the functional requirement, then find the solution and define the automated way to solve it. Mark combines years of experience as IT intrepreneur with EMEA leadership. In recent years he was the first to introduce a true cloud payment hub in the Benelux market. He has a deep understanding of corporate IT and treasury organizations together with a large relationship network in the IT and TMS and payment market.  Expert in: payment solutions, treasury management solutions, IT service management, Cloud, software as a service, cash management and strategic partnership.
Mark is a multiple startup entrepreneur and well known expert of IT, Cloud, payment and treasury solutions.