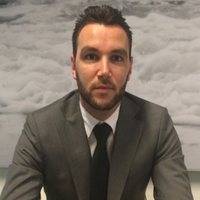 Community Manager at TreasuryXL
After working almost 19 years as an Accountmanager for a large Dutch bank it was time for a career change. Having worked in banking, I of course came in contact with "the world of treasury" regularly. The diversity of activities and the dynamic environment always drew my attention.
My first priority as a Community Manager is reaching out to our partners, experts and other parties to continue existing and make new plans. My role is the one of facilitator and initiator. Bringing your relevant treasury expertise to others is the goal of my position. As a person I like to build bridges and bring parties together. I aim for a long term cooperation and continue and improve bringing relevant information to the community.